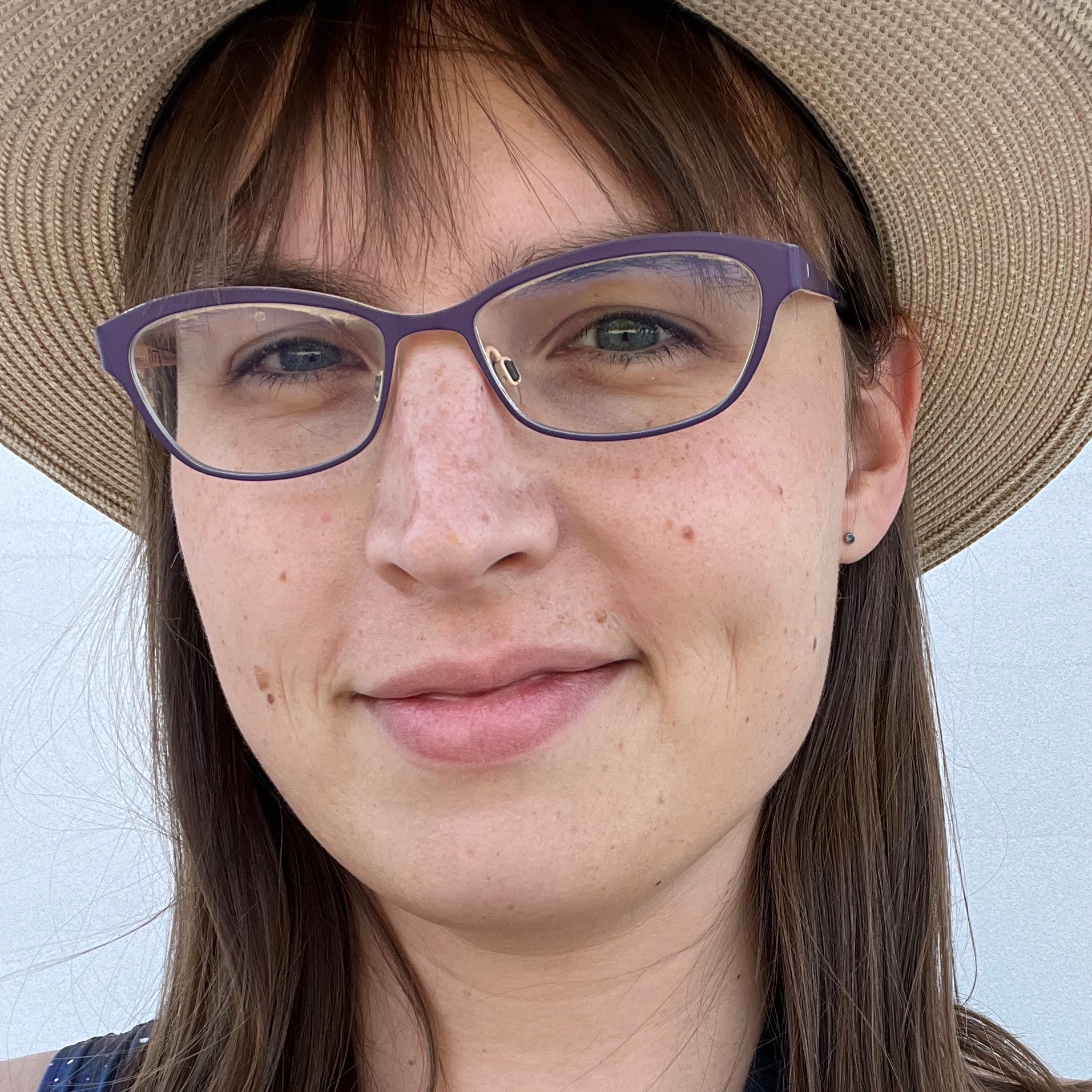 I'm Eryn. My pronouns are she/her. I'm a queer trans woman. I live in San Francisco, CA, on the unceded ancestral lands of the Ramaytush Ohlone people, with my two cats. I was born in Seattle, WA and grew up in Phoenix, AZ. I attended Oberlin College where I got a degree in Computer Science. Tess is my girlfriend.
I speak English natively, and Spanish too, though I always need more practice.
I've been a musician for most of my life. I started on the piano at age seven, played trumpet in high school, and have picked up a smattering of other instruments along the way. I still play piano occasionally, but my current musical obsession is my modular synthesizer. I occasionally record things, and I'm hoping to share them here on this site, but for now, they're on SoundCloud and Bandcamp.
I do try to spend my non-work time away from the computer, but every so often I get inspired to hack on something. Those projects usually end up on GitHub.
Other things I've picked up over the years include: ceramics, calligraphy, knitting, bread baking, bicycling, photography, and astronomy. You can never have too many hobbies, right?
I've worked as a software engineer since 2011 for a variety of companies around the San Francisco Bay Area. I've been at Apple since early 2016, first on the iOS Accessibility team, and now on the Authentication Experience team.
Check out my résumé for more details.
You can find me in lots of other corners of the Internet. I'm most active on Twitter and Instagram. I post music on SoundCloud and Bandcamp. I'm on GitHub for coding projects. You can also send me an email.